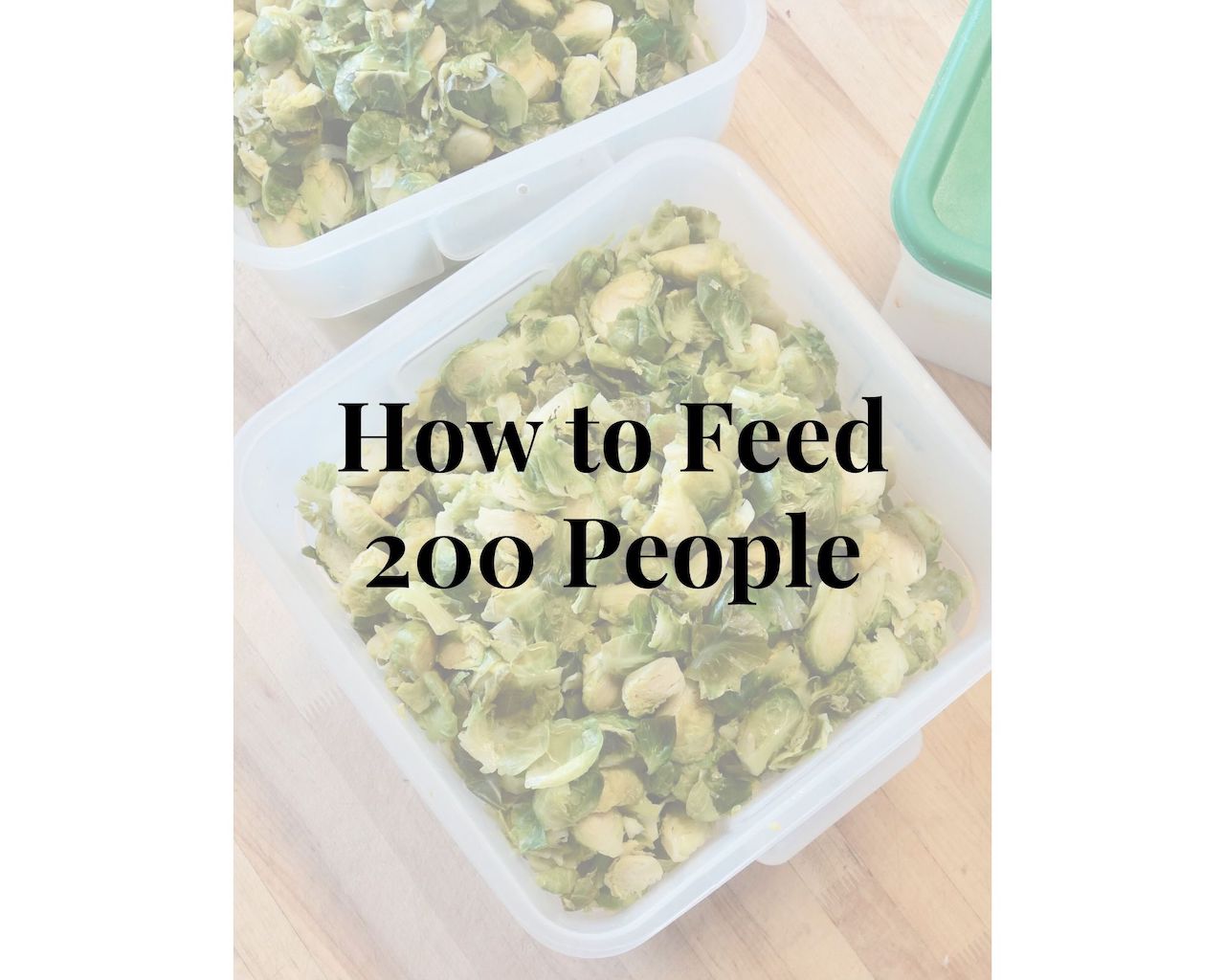 Clinks, chops and beeps resonate over the Dolly Parton playlist and drift into the dining room. August First's cafe may be temporarily closed, but the kitchen is operating for a special reason. Jodi and Phil are cooking to fulfill meal needs across three community based organizations.
On the menu? Bread, yogurt, apples, and stew! A lot of stew. Enough stew to serve 200 meals, in fact. If you've ever wondered what goes into to a stew so big, today is your lucky day. Spoiler alert: it's a lot of onions.
We're sharing the recipe below, just in case you have, or find, 200 people to feed.
We're going to need a bigger pot.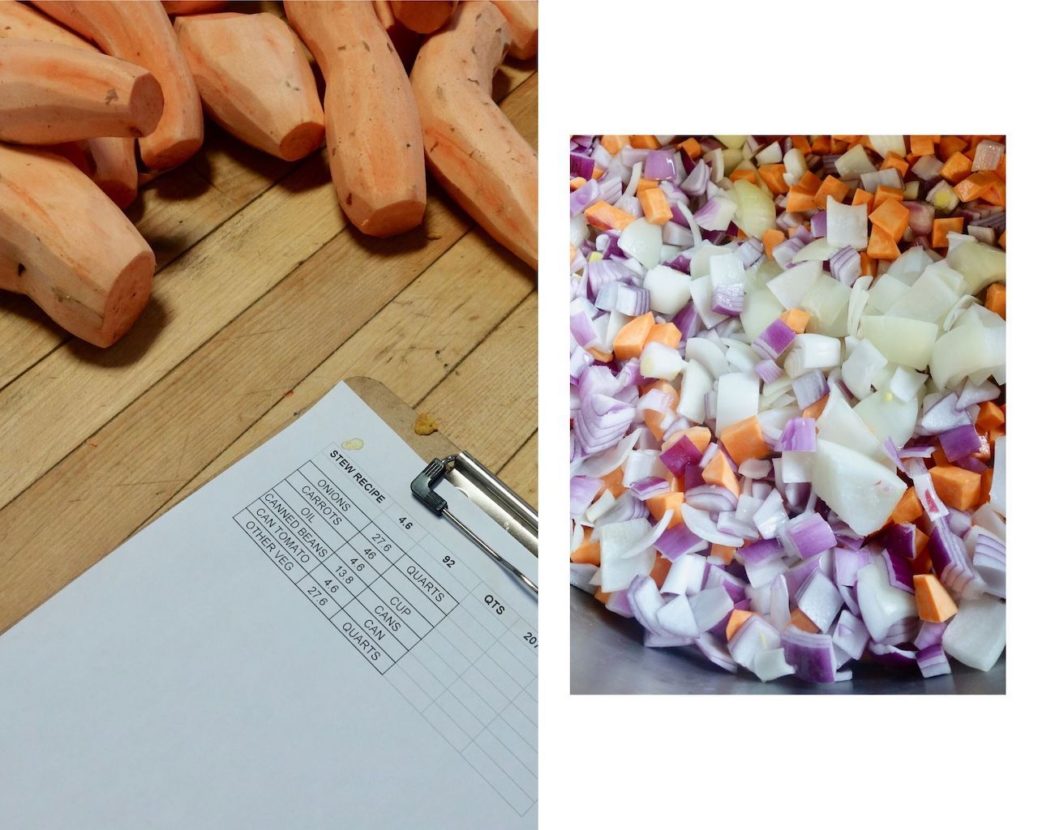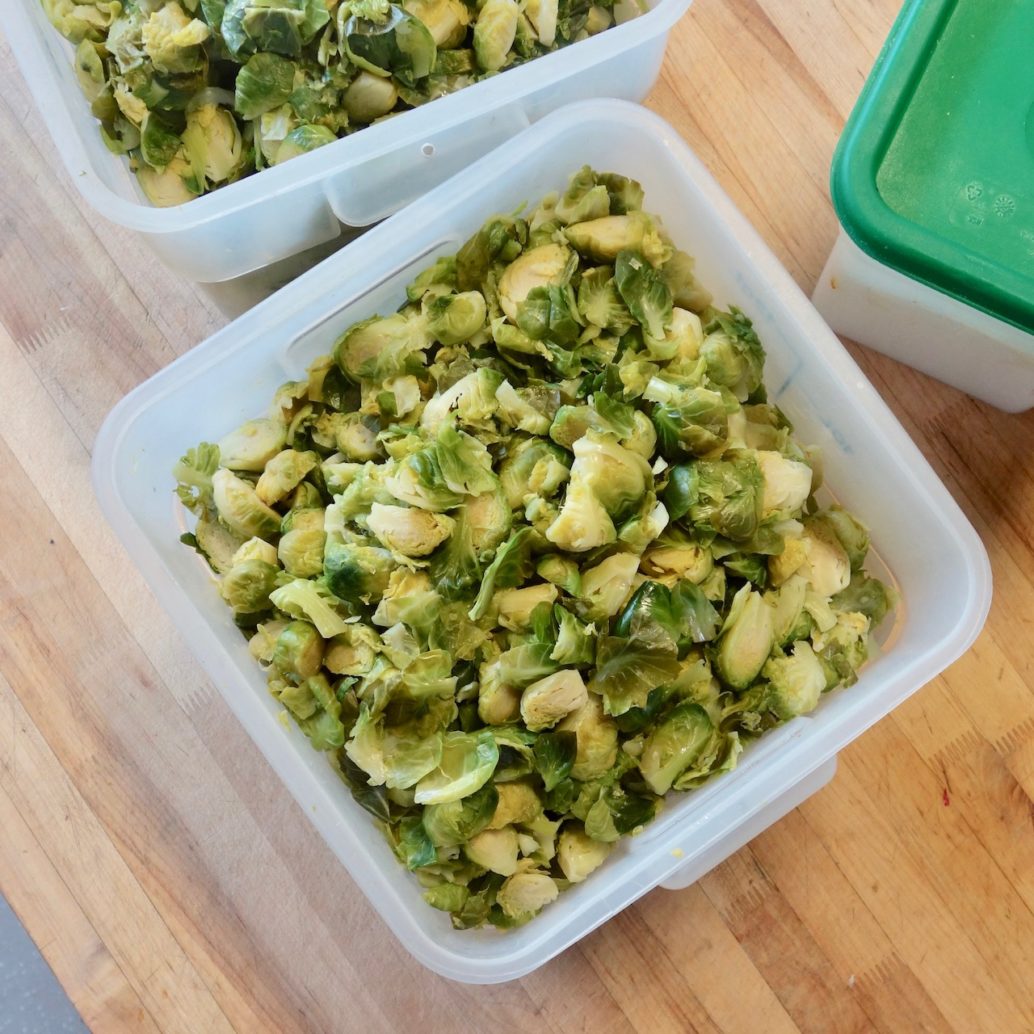 That's-A-Lot-of-Stew Stew
Ingredients
27.6

quarts

onions

46

carrots

4.6

cups

oil

13.8

cans

beans

4.6

cans

tomato

27.6

quarts

other vegetables