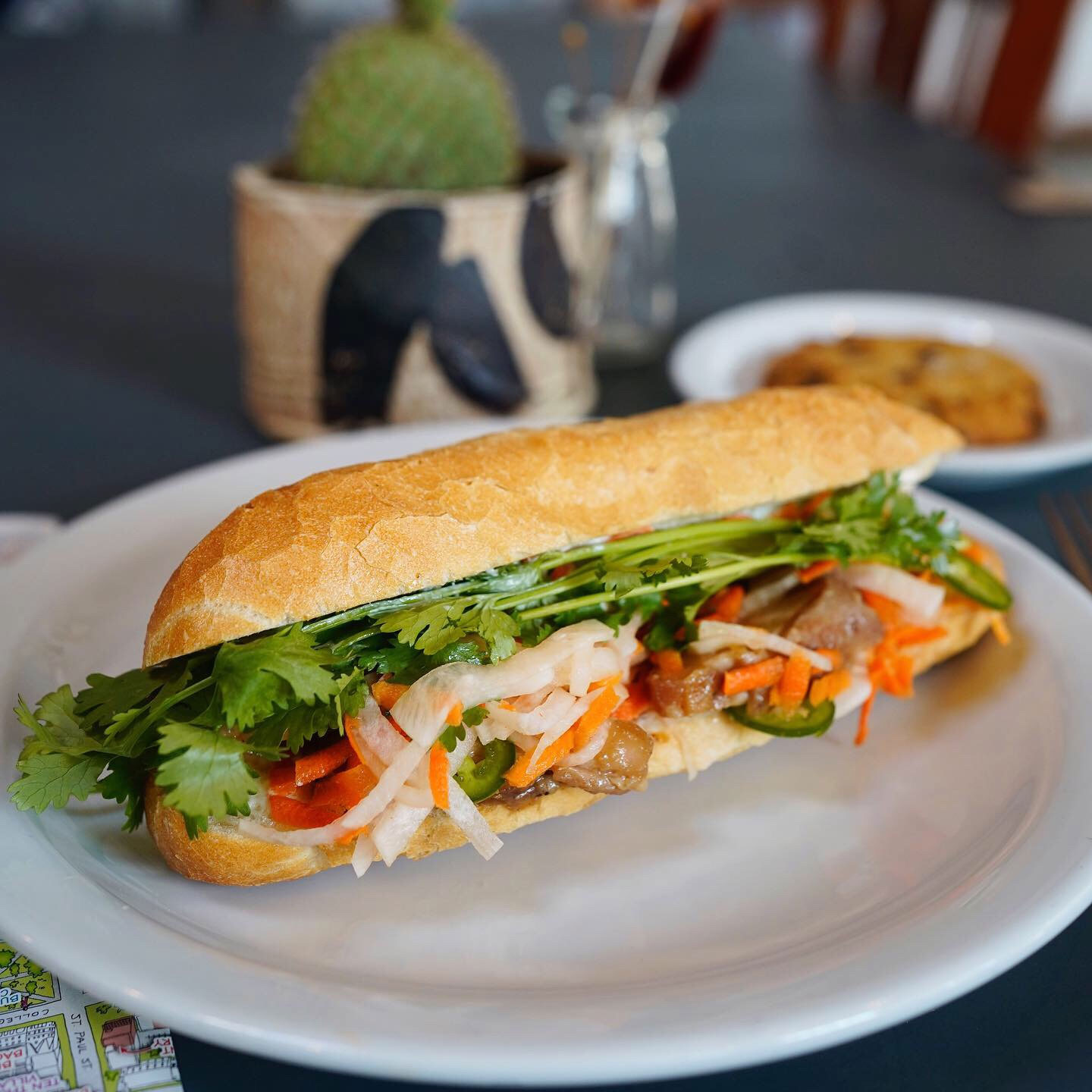 August First on the Road: Jodi in Vietnam
August First on the Road is a new series where we'll follow Jodi and Phil on their adventures beyond the bakery and RV trips far from the restaurant. Grab a snack and buckle up!
"I'm currently sitting in a tiny cafe in an alley," Jodi writes us. "I'm eating my first fish bánh mi, which is absolutely delicious. The fish is stewed, and  slightly sweet. I'll send more details and pics." We wait patiently – okay, maybe a little impatiently – for the promised pictures of Jodi's dinner and when we get them we can practically smell the stewed fish and hear the crunch of a baguette through the screen. It's clear that Jodi isn't in Vermont anymore.
Baguettes cruise in baskets on the back of motorbikes. Bakers shape bread shirtless by window fans. An array of fresh vegetables decorate a food cart. Jodi has made it to Vietnam, and Ho Chi Minh City is her first stop. The second, third, and fourth stops? Bánh mi stands. A champion of venturing down side streets instead of main stretches, Jodi succeeds in finding hidden gems for lunch, dinner, and the impromptu sweetened condensed iced coffee.
Jodi's gems, captured both by camera and words, can be "ooh-ed" and "aww-ed" at below!